*In order to properly assess your vehicle we MUST see it in person. Phone appraisals will not be granted so please take a few minutes to stop in and see us!
Most people buying a new car have a car to trade in. Some people buy a new car every year, and some wait until it's about to fall apart before they think about trading. The majority of car buyers more than likely have a trade-in we will resale on our lot. The trade-ins we cannot resale here, we will take to auction for someone else to resale. Here are some of the factors that go into the amount of money that we give you for your vehicle.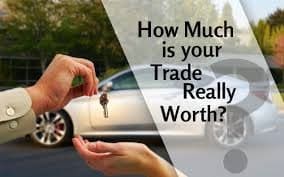 Current Market Value
This is the most important factor we look at when we are assessing your trade-in. We sell over 200 cars a week and are constantly changing our prices in order to keep current and give you the best price. This means your trade-in could be worth more or less week to week depending on the current market. Normally prices don't change that dramatically in a week, but it can happen, so make sure you get your vehicle appraised the day you are ready and looking to buy.
Previous Paintwork
Our trade-in appraisers have years of experience in the car industry and can spot paintwork a mile away. They check every panel of your car, including the bumpers, to make sure it was never in an accident or repainted. They can tell the difference between covering up a key scratch and covering up an accident and will assess accordingly.
Exterior Flaws
This one is pretty obvious, but we prefer to fix any damage ourselves, so don't worry about fixing anything before you bring it in for trade. If there is a dent or a scratch that would have to be repaired before we resell it we factor that into the price of your trade-in. Our appraisers know what it costs for us to pop out a door ding, repaint a bumper, brush touch a hood or anything else that may need to be done. And it's best to bring it in as is instead of trying to fix it yourself; most do-it-yourself jobs need to be redone by a professional and will be factored in accordingly.
Interior Condition
The interior can be the make or break area for some customers since that is where they will be spending most of their time. Our appraisers look at carpets, seats, headliners and dashes to see if they can be restored to almost new condition. And don't forget about the smell! No one wants a stinky car, so smoke and other odors might be a deterrent when appraising your vehicle.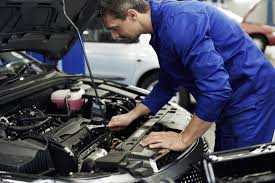 Tires and Mechanics
Our appraisers look for tread wear on your tires, and adjust appropriately if new tires are needed to resell it. They also lift the hood and listen to the engine to make sure it is running properly. One of the last things they do is check the transmission by shifting it in and out of drive and reverse (and even taking it on a test drive if they think there is a problem). We are honest and upfront about the cars we sell and we expect our customers to be the same, so please tell the appraiser if there are any problems we should know about.