Bayside Auto Group has the privilege every year of hosting the United Way Day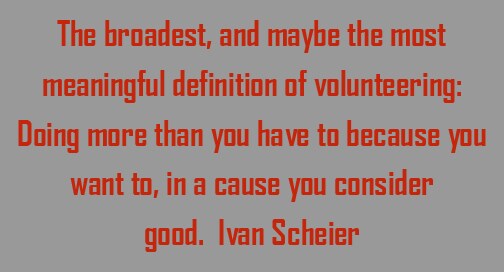 of Giving.  And while we know it is important to give back to our community, I want to share just HOW impactful & amazing our community of volunteers really is. I was lucky enough to visit several of the local non-profits that the United Way helps to support. It was eye opening and moving in ways I can only try to impart. So, on the day AFTER the day of giving, this is what I hope we remember the rest of the 364 days:
The Chesapeake food pantry provides healthy food, recipes and education to an average of 150 family EVERY WEEK. They accept anyone who walks thru their door. Because they know that for anyone who needs help feeding their family, THE LONGEST WALK IS FROM THEIR CAR TO THE DOOR the first time. It is a "there but the grace go I" philosophy that helps families every day.
Next we stopped at Calvert Hospice. The guiding philosophy is to ensure DIGNITY, RESPECT & COMFORT at the end of life. Anyone who has ever had need for Hospice understands the indescribable impact of the health care workers who provide this service. It takes compassion and an open heart to help not only the ill, but the family, suffering from imminent loss. They also provide grief counseling & support to the living. They hope to help patients make the most of every moment, and compassionately support the family after loss.
End Hunger is an umbrella for all of the local food pantries. Their mission is to make sure their partner pantries have access to low cost or no cost food-they fill in the gaps of need within the community. They believe in the HANDS OPEN concept. They have the facilities to help on a larger scale and they do so generously, feeding upwards of 875 families a week during the holidays.
CareNet provides pre-natal services, counseling, and support to women (and men) during pregnancy. They provide clothes, diapers, formula, & food to those that need it. But they also thrive by teaching parenting classes to people of all ages-new parents and those who may not have ever learned how to handle all the responsibilities that come with it. Education and empowerment are their best gifts.
Farming4Hunger left a lasting impact on me, and probably everyone else who has been through there. The philosophy there is ALL ARE FED ON THE FARM. All. They mean that. Whether you feed your soul by working on the farm, where they provide an outlet for pre-release incarcerated individuals & those suffering with addiction, or you feed your neighbor by helping to harvest the produce-all are fed. Its an interconnected community whereby second chances are given, taken & earned. If you ever want to understand how much the farm means to those who volunteer there, just ask to speak with Rico or JB-men who have been given hope and purpose by helping others. It's a moving and inspirational place. That provides fresh food daily to the tri-county area.
What I realized at the end of the day was that every volunteer had PASSION for their cause, whatever it was. They BELIEVE deeply in reaching out a hand, whether it was because somewhere in the past they needed one, or because they know that it truly does take a village. I was left with the inspiration to keep reaching out. To look for the places in my community where I can help. And where help can be found for others. If farm to face is not your cause, that's ok. It is someone else's. It could be compassionately supporting the sick or dying. It could be helping the disabled, or veterans, or the homeless. There are a million ways to help. Our challenge is to find our passion and HELP. GIVE WHERE YOU LIVE is not just a slogan-it's a call to action. One I hope we can all heed.